Siyahkalem to Showcase KOY at Cityscape Global 2015 | Godubai.com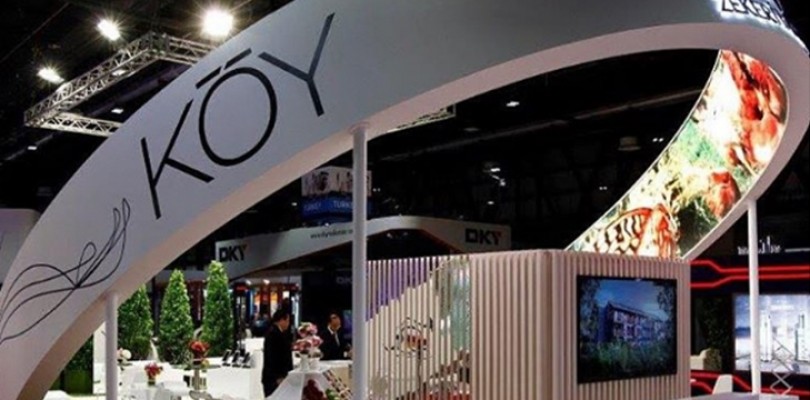 Dubai – UAE: 6 September, 2015 – Siyahkalem, a Turkish based construction and contracting firm, today announced they will be showcasing KOY, meaning "The Village" in Turkish, at Cityscape Global 2015.
Located in Istanbul, the new entertainment capital of Europe, declared as 'The Most Dynamic City of the World' by the Washington Brookings Institute KÖY spans across an area of 467,000 square meters and promises young urban families a quality of life that has so far been accessible only to high end villa owners. The land is owned by semi-government firm, Emlak Konut Real Estate Investment Company, who is responsible for construction completion and delivery of units to home owners.
Speaking about the unique features of KOY, İbrahim Kahraman, Chief Financial Officer, Siyahkalem, said: "KÖY promises a serene life amongst nature in one of the most exciting metropolis of the world. It is a top choice for those wishing to live and invest in Istanbul – the capital of culture, art, fashion and finance. While possessing all the benefits of modern urban life, KÖY offers the tranquility and serenity of a forest village. It is also the first project in Turkey designed and developed in accordance with LEED Neighborhood Development criteria, which is one of the world's premier benchmarks for high-performance green buildings that recognizes best-in-class building strategies and practices."
The project consists of 1,167 luxury residential units ranging from one-bedroom low-rise flats to six-bedroom detached villas, dual duplexes and row houses. Residences in KÖY offer a high level of comfort and safety with its smart living appliances and design details such as remotely controlled lightning and climate systems, smart security monitoring systems, auto-shutting gas and fire detection systems.
The project also features a retail town center, offices, a school, health clinic, mosques and sports facilities, as well as 118,000 square meters of natural woodland park. Additionally, it enclaves an outdoor bazaar situated within a 15,000 square meter rentable site. The mall (ÇarşıKÖY) is an open air street shopping area, which will house international brands, restaurants reflecting the local taste, cafes, a supermarket, veterinarian clinic, organic food market and state of art movie theatres.
Located in close proximity to the 3rd International Airport and the 3rd Bosphorus Bridge, KOY is situated in Zekeriyaköy, a beautiful luxury suburb of Istanbul where the land values are steadily appreciating due to proximity to large scale ongoing public infrastructure investment, well preserved nature, proximity to the city center, the Bosphorus and the Blacksea.
Zekeriyaköy, historically a farming and forestry village located to the north of the city, is now considered as one of the main development axes of Istanbul. Apart from the airport and the bridge, the town is connected to the urban core through other important infrastructure investments such as the Northern Marmara Highway and the recently opened Sarıyer Tunnel. With plenty of park areas, hobby gardens, uniquely designed residences with large gardens and terraces, KOY offers the suburban lifestyle of Zekeriyaköy along with all the amenities of the city.
Commenting on their participation at Cityscape Global 2015, İbrahim Kahraman said: "Turkey currently is one of the most attractive real estate investment destinations in the region, due to its increased Gross Domestic Product and strong economic growth. During Cityscape Abu Dhabi earlier this year, Turkey had the largest international presence. Cityscape is the one of the largest and most sought-after exhibitions that developers aim to be present at, and we are looking forward to our participation this year. Our priority during Cityscape is to create awareness about the growing market and our project. Apart from this, we look forward to catching a glimpse of current and prospective projects in other territories, whilst also exchanging our views with third parties."
Designed by British architecture group Hopkins Architects, globally renowned for international projects executed across the world, KÖY is inspired from Sedat Hakki Eldem's previous works reflecting the essentials of modern Turkish architecture with elements of nature. Horizontal eaves and timber elements have been combined with the project architect Hopkins' characteristic display of glass and structural elements. Landscaping, to create private gardens for most of the units, have been crafted in line with the surrounding Black Sea vegetation, and project plans have been structured on cobblestoned narrow streets reflecting historical Istanbul streets.
Siyahkalem, both the developer and contractor of project KOY, will be located at stand 2E10 in Hall 2 during Cityscape Global 2015.